Support Services
Blackwood 8 Support Services
(Program Currently under Review)

In August 2012 Blackwood 8 started an education and support group called "Talking Heads". This support group was operating external to the hospital environment.
Blackwood 8's Talking Heads support group program is currently on hold, due to the recent resignation of our facilitator (Andrea Lim) who managed this program on Blackwood 8's behalf. We thank Andrea for her 4 years of valuable service.
The Blackwood 8 Committee is currently undertaking a review of this program and expect to clarify its future direction early in 2017. Please don't hesitate to contact Juliana on 0419 253778 to register your interest in attending/participating in this support group service in the future.
In the interim, Blackwood 8 would encourage brain cancer sufferers and their families/friends to contact Di Legge or Cheree Porter at the Olivia Newton John Cancer & Wellness Centre regarding their ongoing brain cancer support group services, which typically meets on the 2nd Wednesday of the month. For further information regarding their program, contact Di or Cheree on 03 94963315 or via email btso@austin.org.au
---
Positive New Focus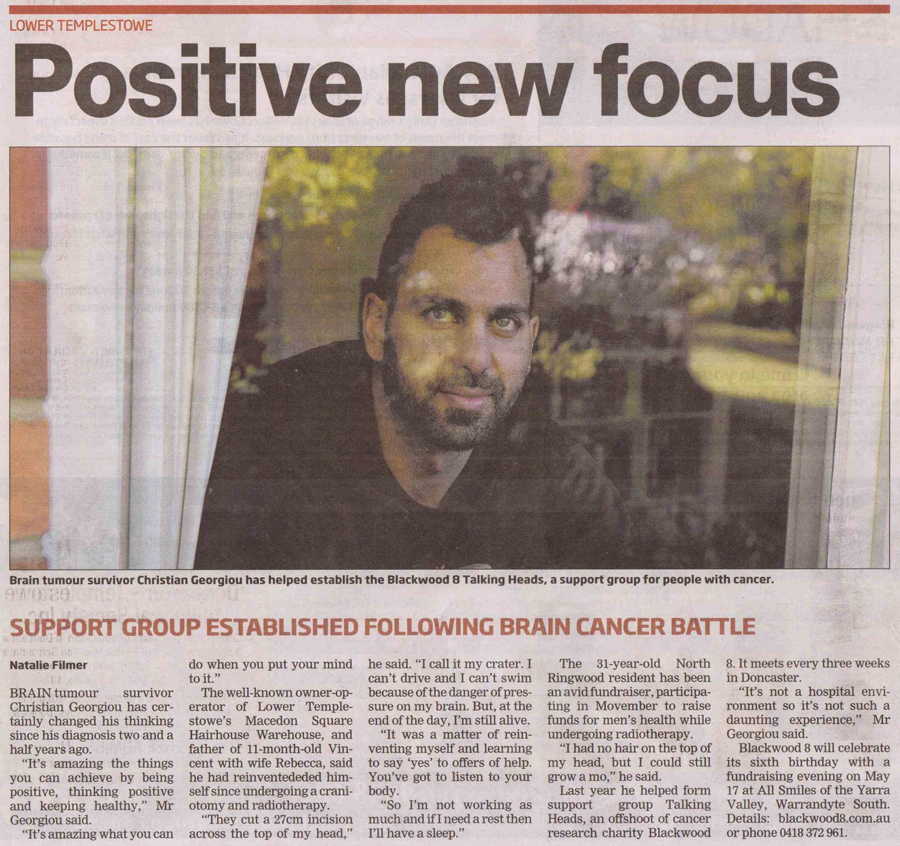 Share this with your friends